Healthy, Beautiful Smiles for the Whole Family
At Nalchajian Orthodontics, we know how much a healthy, aligned smile can impact someone's life. That's why we offer exceptional orthodontic services to all ages. We want you to be proud of your smile! Dr. Greg and Dr. Nicole take time to get to know every patient so that we can provide individualized care that you need. Our Fresno, CA, office is located next to many great things to see and do, such as the Fresno Chaffee Zoo, Forestiere Underground Gardens, Island Waterpark, and Yosemite National Park. Fresno has such a historic and warm community, which is why we knew it would be an excellent location for our practice.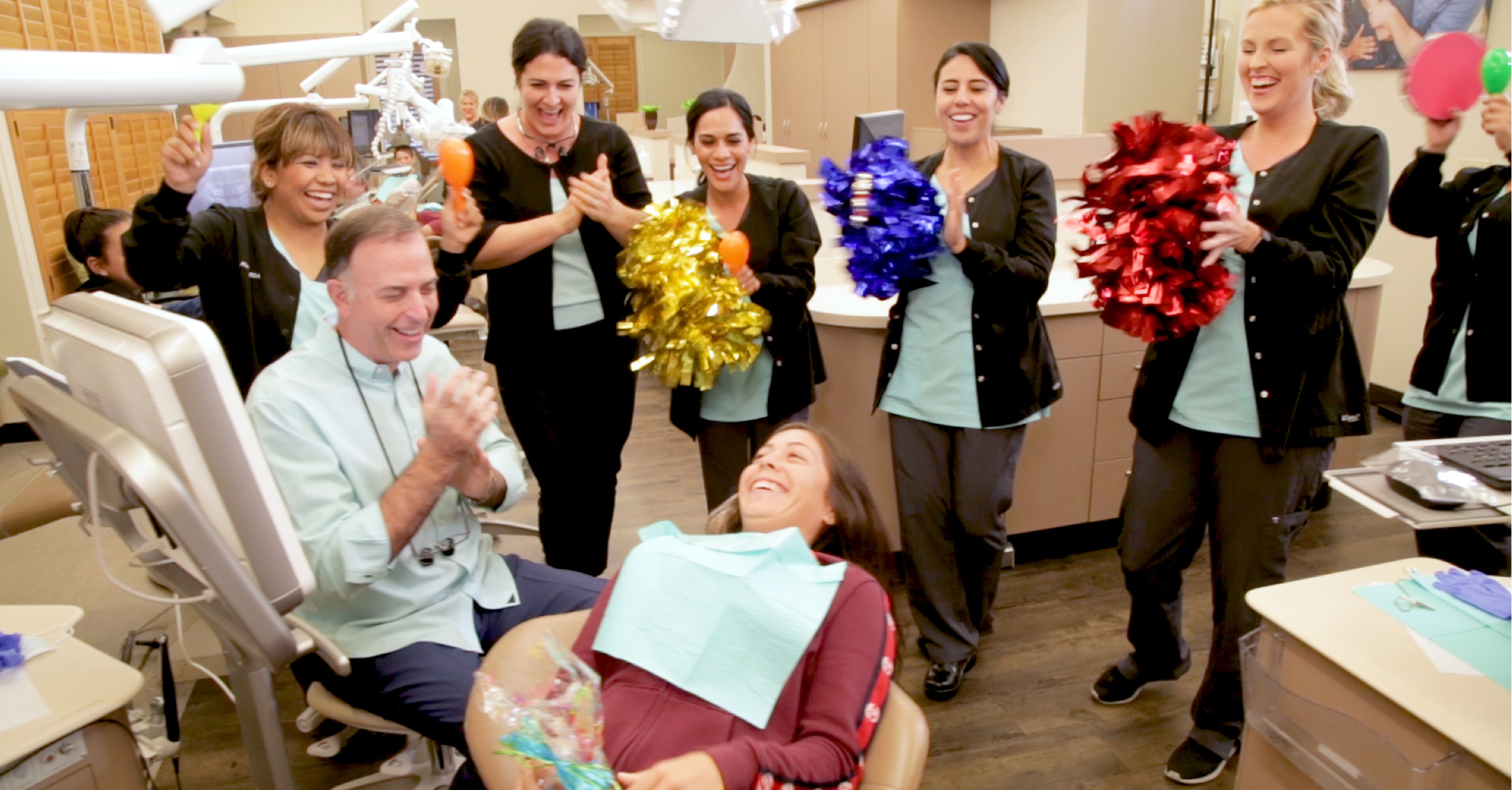 Services at Our Fresno Office
Dr. Greg and Dr. Nicole treat many conditions and offer a variety of orthodontic services at our office in Fresno, California.
Braces
An aligned smile does more than look beautiful—it ensures that you have a healthy bite and can correct other oral complications like overcrowding and disorders of the jaw joints. By using metal brackets and wires, braces put gentle pressure on the teeth to gradually move them into their proper positions. Braces have the power to improve your confidence and your team at Nalchajian Orthodontics is here to guide you through this very important and beneficial journey. Many children, teens, and adults wear braces to straighten their teeth and improve oral function.
Invisalign
This custom-made clear alignment treatment option is virtually invisible and can be removed during eating and brushing. Invisalign aligners work similarly to braces by applying gentle pressure on the teeth to move them. The difference is that there are no brackets or wires—only a series of clear aligners that gradually straighten your teeth over time.  This treatment option is great for correcting gapped teeth, tooth crowding, or any type of misaligned bite. Dr. Greg and Dr. Nicole are Top 1% Invisalign Providers, which means they have more training and experience than most dental professionals who offer this treatment.
Why Choose an Orthodontic Specialist?
Orthodontists study the biology of tooth movement, the engineering principles behind braces and appliances, as well as many kinds of jaw growth deformities and how to correct them. With this training, Dr. Greg and Dr. Nicole are experts in the way teeth fit and function and are focused on creating healthy, beautiful smiles. If a dentist provides orthodontic care, it is just one of the many different procedures they do and is a fraction of their workday. Conversely, as orthodontic specialists, we spend 100% of our time every day on orthodontic treatment with braces, Invisalign, bite correction, and more.
Surrounding Cities
Dr. Greg Nalchajian and Dr. Nicole Nalchajian provide top-notch orthodontic care to patients of all ages. Our Fresno office is conveniently located for patients living in:
Madera, CA
Kerman, CA
Bonadelle Ranchos-Madera Ranchos, CA
San Joaquin, CA
Parkwood, CA
Rolling Hills, CA
Contact Us in Fresno
*Required Fields
We provide outstanding orthodontic care for the whole family! Contact Nalchajian Orthodontics to learn more and to begin your orthodontic journey.