Providing Top-Notch Orthodontic Care Since 1965
Your team at Nalchajian Orthodontics looks forward to meeting you so that we can provide exemplary orthodontic care to you and your family. Dr. Greg and Dr. Nicole are experts in aligning teeth, correcting bite issues, and so much more at our office in Clovis, CA. Here in Clovis, there are many things to see and do, such as the Wild Water Adventure Park, Millerton Lake, Blackbeard's Family Entertainment, the Clovis Botanical Garden, and more! We love the atmosphere and people in Clovis, which is why we knew that this would be a great location for one of our offices.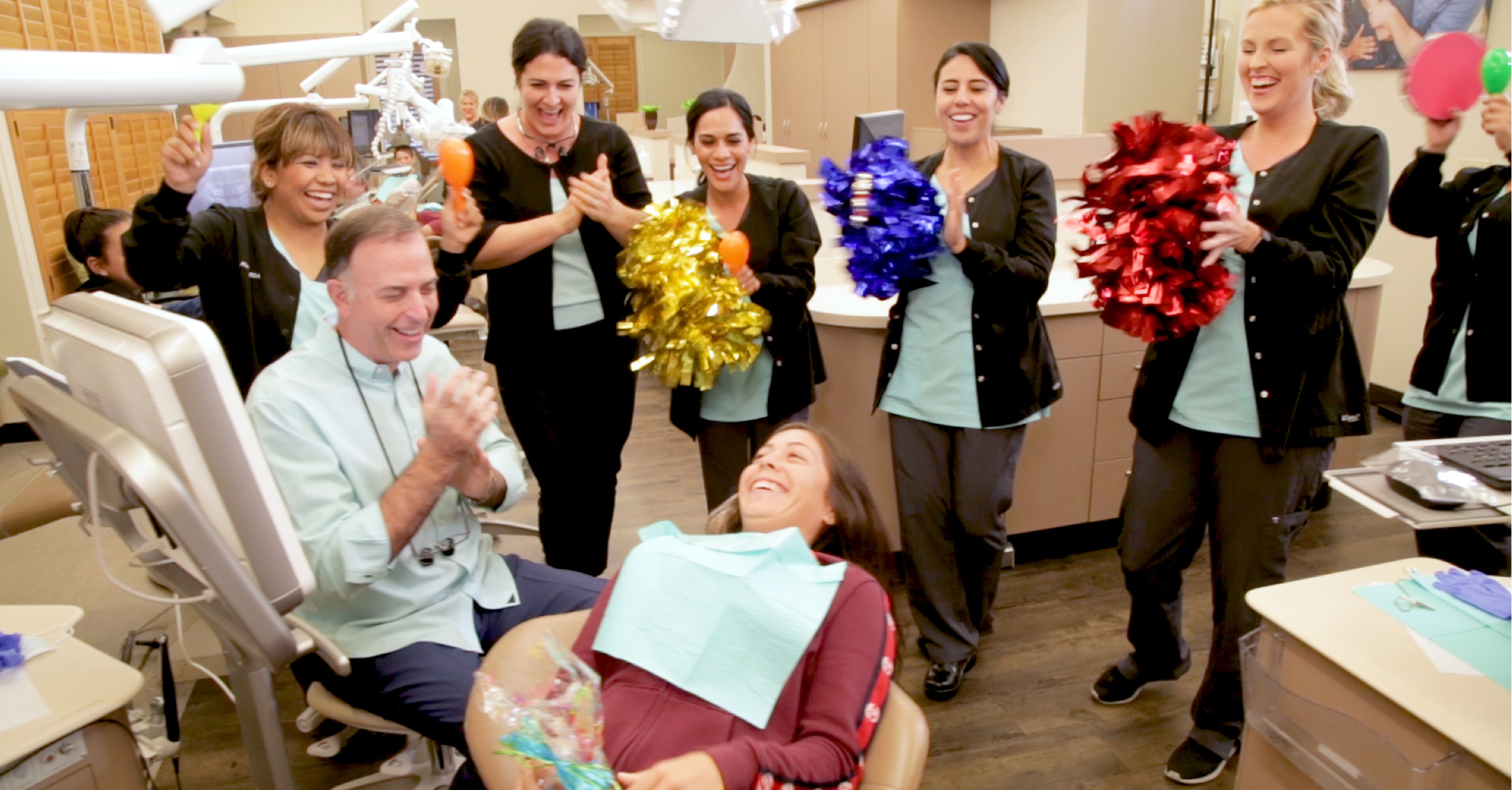 Services at Our Clovis Office
Braces
Braces serve many purposes, but their main goal is to align the teeth and correct bite issues. They work by using metal brackets and wires to gradually shift teeth into proper alignment. Braces are a great treatment option for kids, teens, and adults. It is recommended that children begin orthodontic treatment around the age of 7 because this is when the adult teeth are beginning to develop. When you start your child's orthodontic treatment early, this allows us to properly align and space their developing mouth and can prevent a number of future oral health complications.
Invisalign
Invisalign clear aligners are virtually invisible and can straighten teeth without brackets or wires. You remove your aligners when eating, brushing your teeth, or playing sports, and wear them for all other hours of the day. Over time, they will move your teeth into their proper positions. Invisalign is great for treating issues such as tooth crowding, gapped teeth, or misaligned bites. Dr. Greg and Dr. Nicole are experts in treating patients with Invisalign. In fact, they are both Top 1% Invisalign Providers, which means they have more training and experience than most dental professionals who offer this treatment.
Why Choose an Orthodontic Specialist?
Orthodontists must complete 2–3 years of specialty training after dental school to learn about teeth and jaw development and how to align teeth to improve oral health and function. Some dentists offer some degree of orthodontic care, but this makes up only a fraction of their workdays because their main focus is on tooth health and restoration. Orthodontists spend 100% of their time with orthodontic treatments, including braces, Invisalign, palatal expansion, bite correction, and more. Dr. Greg and Dr. Nicole have been caring for Valley families for over 50 years and are the experts you can trust with your and your family's smiles.
Surrounding Cities
Dr. Greg, Dr. Nicole, and the team at Nalchajian Orthodontics provide outstanding care and results to all of our patients. Our office in Clovis, CA, is conveniently located for patients living in:
Reedley, CA
Sanger, CA
Selma, CA
Parlier, CA
Kingsburg, CA
Squaw Valley, CA
Auberry, CA
Easton, CA
Contact Us in Clovis
*Required Fields
We provide outstanding orthodontic care for the whole family! Contact Nalchajian Orthodontics to learn more and to begin your orthodontic journey.